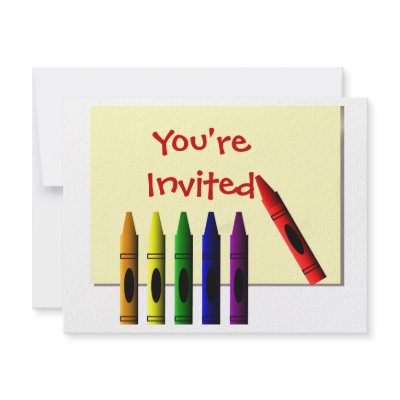 If there is one force today that I believe can break our cycles of status quo hereditary practices in education and bring us to someplace better a key to it lies in our ability to communicate and share ideas in real-time between educators and education stakeholders. The networks of individuals using tools like Twitter, Blogs, Wikis, YouTube and other social video, Skype, and countless other online communication tools that have come to be commonly known as Personal Learning Networks (PLNs) carry with them a method to let good ideas spread and take seed in even the most draconian of learning environments. Teachers who have plugged themselves into these networks and become actively involved in their own learning have felt this power for transformation. This is truly a grass-roots mobilization machine. However, for school systems to change it requires more than just enlightened educators, it requires enlightened students and parents who will support the change.
Time and again we see true reform efforts fail because the new model doesn't look enough like the common conception of school in the public eye. No matter how rooted in sound theory and philosophy the school will fail if reform efforts do not bring parents and community members with us. So, what we end up with are
perestroika
efforts at reform like we saw today in President Obama's speech on Education Reform. Changes that are not real change. More testing of students or more rigorous testing of students is not real change. A focus on teaching and instruction is not real change. The spread of a back to basics drill and kill model of schooling like
Mastery Charter
or
KIPP
is not real change. The spread of a "put the rich privileged (mostly white) Ivy League graduate who was successful in school in front of the classroom for students to emulate" model that is
Teach For America
is not real change. These are bureaucratic changes that in the end will only further to strengthen the definitions and delineations between groups of the emerging American Caste System complete with high school dropouts at the bottom "untouchable" level. Schools like Mastery, KIPP, and TFA, by the way, don't have to count their dropouts among their students and therefore can claim higher levels of success since by nature they self-select students. We all know there is a better solution, a real change that is possible. We have examples of it in schools like
Minnesota New Country School
and the
Science and Leadership Academy
in Philadelphia.
Educators, perhaps Obama and Duncan are right to beat up on us. This situation may be our own doing. By focusing so much on ourselves and our students we have neglected to invite a very important stakeholder into the fold, parents & community members. So, what follows is what I propose every Teacher Tweeter, EduPlurker, and Edublogger come this school year send home with their students, an invitation letter to parents (altered to include your information) to join in the discussion:
Dear Parent or Guardian,

I am excited to begin a new school year learning with your son or daughter. I say learning with because I have found to be a teacher today requires one to also be a learner both in and outside the classroom. It is undeniable that the world your child is growing up in is in many ways different than the world you or I grew up in. Much of these changes mean necessary changes in school. For one, we did not have the Internet and fingertip access to the wealth of human information when we went to school. Having such a device in my classroom has meant my role there has been altered. It has removed the necessity for me to always have the right answers for the students and has created a greater need for me to help them develop strategies for finding the right answers on their own.

Things in school are different now than they even were when I went to college. Nothing in my teacher training addressed some of these issues we face in education today. Therefore, I have found a community of other people interested in helping each other find their role in this new world through tools like Twitter, blogs, and YouTube. This community consists of not only teachers but also school administrators, education researchers, graduate students, and other parents. In this space I make my learning about education transparent and you are welcome to follow me in my exploration of new technologies and new ways of thinking. I also invite you to join the conversation. The real education reform happens because of what happens in the classroom and for your son or daughter's classroom what happens will be greatly influenced by the shared dialog happening in this digital space.

I invite you to follow me on Twitter, read my blog, or watch my YouTube videos and join the global conversation influencing your child's education. There are a few things you should know first. This digital space is my learning environment and as such community building activities both serious and lighthearted occur. We have fun in this space and we are serious. The fun elements hold us together and maintain our community and the serious elements help us to progress our learning. Both are necessary for learning both online and in the classroom.

I am @anderscj on Twitter and my blog is http://carlanderson.blogspot.com. Please join me in trying to make your child's education great.

Sincerely,
Carl Anderson